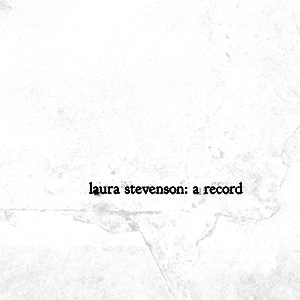 I just want to start this off by saying, I LOVE Laura Stevenson. Every time I listen to these 8 songs, it seems like they just get better. The whole album is low-key, and pretty simple, although she does mix in some more traditional instruments like banjo and violin. I like to describe her as a less-pretentious Regina Spektor/simplified Beirut meets the Ramones. Lots of acoustic guitar paired with an amazing voice and the occasional harder-charging electric song makes this album amazing. Plus, it's released for free by Quote Unquote. What could be better?
She's supposed to be playing two shows this upcoming Sunday, one in Cambridge with Bomb the Music Industry and Andrew Jackson Jihad, and then another later that day in Windsor, CT, again with Andrew Jackson Jihad and Delay. Find more details
here
at her myspace.
And since that show is happening and I love AJJ, here's some more from the Phoenix, Arizona duo.
(or buy it at a show!)